Buying your first home can be exhilarating and also stressful. It is a big commitment and you want to make sure you are guided through the process and educated all along the way so you are comfortable with your choices and decisions. That is where I come in!
I am specially trained to help with all the issues that first time homebuyers face. From learning about interest rates and how they can affect not only your bottom line month after month, but how this affects the amount you spend over time, to buying a home that needs some improvements, getting a loan, budgeting, the steps of making an offer, the real estate market, competing with other buyers, and more, I will be educating you throughout the process.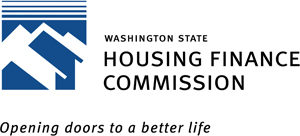 You can learn more at the Washington State Housing and Finance Commission website: http://wshfc.org/ They provide great loans and help with the buying process.
Or just give me a call or text to set up a free first time homebuyer consultation!